Hiring a Confinement Nanny
There are many things to learn as you prepare for your baby's arrival, and we are here to help. Your confinement nanny will provide round-the-clock care and guidance to help you transition to motherhood seamlessly.
Using our app, you can directly discuss the package details, such as job scope, expectations, and remuneration, with the nanny. Because various nannies have varying job scope expectations, there is no single "standard" job scope. Some nannies, for example, will undertake housework as part of their job responsibilities, while others will not.
For a seamless confinement period, it is critical to get everyone on the same page.
When looking for a confinement nanny, you can discuss the following confinement job scope examples with your nanny:
Confinement nanny meal preparation – How many meals per day? Does it include your spouse's portion as well?
Brewing of red date drinks
Brewing of confinement herbs
Preparation of confinement baths
What would be included in baby care?
Do they wash your newborn's clothes by hand or in the washing machine?
They will be doing laundry for you. Will they do it for your spouse as well?
Washing of breast pump & bottle
Do they clean the kitchen after cooking for you?
Giving guidance on confinement
Giving guidance on baby care
Going on grocery or marketing errands
Will they be helping with housework?
Questions To Ask When Hiring A Confinement Nanny
Singapore's First Confinement Nanny Marketplace
Comparison

Confinement
Agency
NannyStreet
Platform
Freelance
Nanny

Job Scope Negotiable

Nanny Fee Negotiable

Deposit Amount

Deposit Pay by Credit card

Deposit Guaranteed

Find Replacement Nanny

Nanny Pool Size

Customer Service to Answer Doubt

Flexibility to Choose Nanny

Mostly NO

Interview Nanny via Video Call

Mostly NO
We are Singapore's first confinement nanny marketplace, offering more package benefits than conventional confinement nanny agencies and independent nannies. New parents looking for confinement nanny services can now anticipate a much simpler and easier nanny hiring procedure.
If you're an expecting mother or newly married couple looking for a confinement nanny, NannyStreet might be the perfect solution for you. NannyStreet's unique platform provides the best of both worlds – combining the security of a confinement nanny agency with the flexibility of engaging freelance nannies.
NannyStreet allows clients to freely negotiate with the confinement nanny to get the best deal and has one of the lowest deposits on the market. Plus, their platform guarantees and secures your deposit in the event that your chosen nanny goes missing in action, just like a traditional agency. You are also able to message or video call the nanny before hiring them to make sure they're a good fit. Once you've negotiated the job scope and fee, you can easily pay the deposit through credit card or PayNow.
Download the NannyStreet Apps to Begin Your Journey
Looking for a reputable confinement nanny in Singapore doesn't have to be hard. When you hire a nanny from us, it is the same as hiring a traditional agency, but with a few extra benefits. Download the app now to get access to the greatest nanny options!
Take Pleasure in a Stress-Free Nanny Hiring Process
Confinement Nannies in Singapore
Our app/marketplace offers two types of confinement nannies.
1) Stay In Confinement Nanny
Will stay with you throughout the requested confinement period.
2) Stay Out Confinement Nanny
Known as part time confinement nanny
A day time stay out confinement nanny will typically work from 8am to 5pm OR 9am to 6pm.
A night time stay out confinement nanny will typically work from 9pm to 6am OR 10pm to 7am .
5 Things To Look Out For When Hiring a
Confinement Nanny in Singapore
Why hire a confinement nanny?
As you prepare for delivery, you may be wondering whether you should hire a confinement nanny. Let's explore why a confinement nanny may be a valuable addition to your household.
A confinement nanny is a trained professional who provides support and assistance to new mothers during the first 28 days after childbirth. During the confinement period, new mothers may experience hormonal changes, physical exhaustion and emotional stress. As a new mother, they should be focusing on recovery and bonding with their newborn. That's where the confinement nanny comes in to offer practical help with tasks such as bathing the baby, take over night duties, provide emotional support and even teach the new parents a thing or two on how to care of a baby.
Here are some of the qualities you should look out for when hiring a confinement nanny: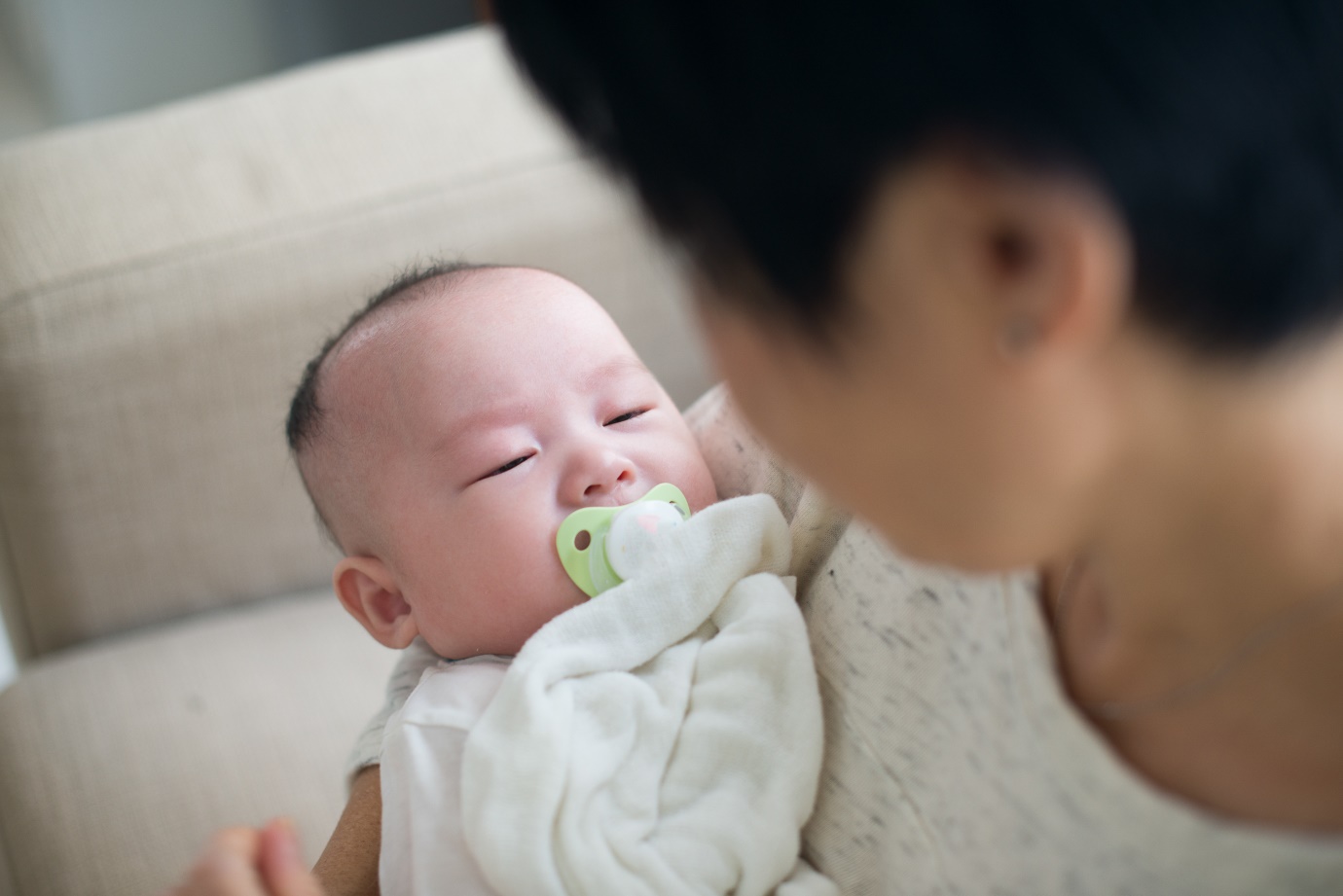 1. Experience
Most confinement nannies have built their reputation on decades of experience as confinement nannies. It is important to hire an experienced confinement nanny that can anticipate the difficult and unpredictable needs that arise during the post-partum period. If you are expecting twins, you should check if the nanny has experience dealing with twins prior as it can be a lot more challenging than caring for one newborn. By hiring an experienced nanny, you can leverage their expertise to learn how to care for your newborn and pick up skills that will be useful later on in your parenthood journey.
2. Spoken Language
As you will be communicating a lot with your confinement nanny, it is important that you have a common language. In Singapore, most confinement nannies come from Malaysia and will be fluent Mandarin and know some basic conversational Malay. If your family is purely English-speaking, be sure to find a nanny that can converse with you in English.
3. Compatibility
Find a confinement nanny that you can trust and be comfortable with. Think about whether you would prefer a more hands-on and communicative approach, or a more laid-back style of care. If you live with other family members such as your parents or in-laws, consider how the nanny will get along with them. It is recommended to voice or video call with them to get the first level of interaction to see if have chemistry.
4. Availability
Clarify the start and end dates of the confinement nanny's work. Additionally, ask about their previous and next job to ensure they will be able to commit to the dates you need them for. For mothers birthing naturally, be sure to provide the nanny with your estimated due date. To ensure a smooth transition into post-partum care and to avoid any scheduling conflicts, it is best to discuss availability in advance. This is especially crucial if you are expecting during peak periods such as Chinese New Year when some nannies would take time off for the holidays.
5. Fees and Costs
Specify the total cost and enquire about any additional fees or expenses that may be incurred. Ask what additional services are included in the fee, as some services, such as meal preparation for additional person, may incur additional costs and affect the overall price. Discussing fees and costs early on can help you avoid surprises and make a well-informed choice when hiring a confinement nanny.
Mothers will be tired and physically weakened after birth during the first week. By setting the right expectations, it ensures a smoother process. Through confinement nanny services, parents will learn how to care for the baby as part of the package so that they can be independent when the confinement lady leaves. Although serving for only 28 days, the nanny can provide valuable support during the busy times after your baby is born.
Finding a capable confinement lady no longer has to be difficult. From the convenience of your phone, you can find and hire confinement nannies in Singapore who are a good fit for you in just a few simple steps – all through NannyStreet's app.
Why Choose Our Confinement Nanny Services In Singapore?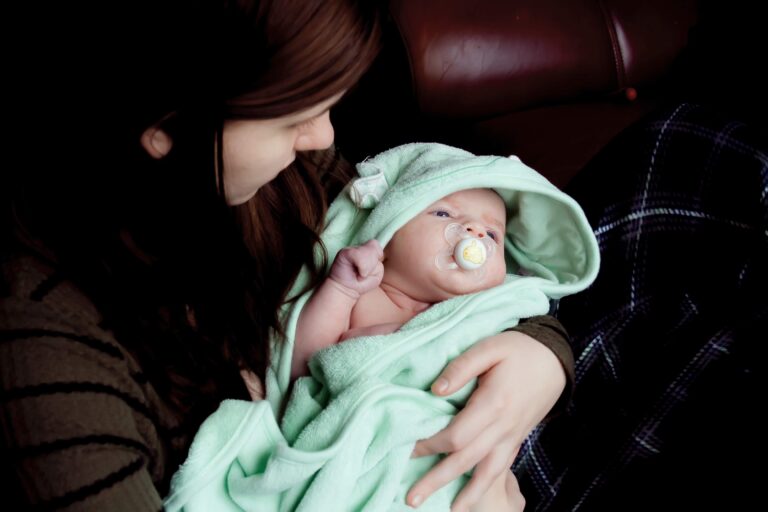 Choose Your Own Confinement Nanny
Unlike traditional confinement nanny agencies, where you have no opportunity to speak with the nanny before confinement begins, you can do so on our platform. Our app has video and voice calling capabilities, allowing you to interview them in real time to see if they are on the same page as you.
You can choose another nanny if the way they talk doesn't sit well with you. Once you've chosen someone you feel at ease with, you may send a text message or leave a voice message to discuss further. All of your conversations are recorded so that you can always refer back to what the nanny has promised you and vice versa.
Discuss with your nanny before committing in regard to termination calculation. If the nanny you picked turns out to be unsuitable for you after a few days on the job, you have the option to terminate them.
At no cost to you, we can help you find a substitute nanny. You only need to pay the filing fee (permit and social visit pass to MOM and an admin fee). A traditional agency will advertise itself as "free replacement," but the ultimate price will be greater, as there is little transparency involved.
Confinement Nanny Work Permit
The nanny must have a confinement work permit to be able to work for you. Employing a confinement nanny in Singapore without a valid work permit can result in a fine of $5,000 to $30,000, a year in prison, or both. Offenders face mandatory imprisonment if they are convicted again.
If you have your own confinement nanny, you can even hire us to handle the paperwork. As long as the infant is under 112 days old, you can always use a confinement nanny work visa. It is also possible to use the permit to prolong the nanny's social visit pass.
Confinement Nanny Insurance
It is crucial to secure insurance for your confinement nanny to ensure that you have peace of mind throughout the service period. In the event that the nanny gets hospitalised, you are liable for up to $15,000.ble for up to $15,000.
As soon as the infant turns 112 days old (16 weeks), you must obtain a babysitter work permit rather than a confinement lady permit.
A confinement nanny levy after the end of the confinement is mandatory. The cost is an estimated $2/day (total of $56 for 28 days) for a Singapore citizen and $10/day (total of $280 for 28 days) for non-Singaporeans. To pay the levy, login into the Ministry of Manpower's website with your Singpass. It will then send you a letter in the mail or an SMS with a link to pay the levy.
The current month's levy will be due on the 8th day of the following month. This is crucial as many employers are kept busy until they forget, neglect, or assume the agency will pay on their behalf. This is not feasible as the requirement of Singpass login restricts access to only the employers.
Your confinement nanny services will be maintained as long as you make timely payments. In the worst-case scenario, you will no longer be able to apply for a babysitter or maid visa. The levy is calculated based on the number of days in a month. As a result, if the permission is revoked, the levy will cease to be charged.
Confinement Nannies: Everything You Need To Know & FAQs
What is a confinement nanny?
A trained and seasoned professional, a confinement nanny offers specialised post-partum care to new mothers and their newborn. This period, which is also known as the confinement period, typically lasts 28 days.
What is the purpose of hiring a confinement nanny?
Adjusting to the new physical and emotional demands of caring for a newborn can be difficult, especially for first-time mothers. The mother's body goes through profound physical, physiological and hormonal changes during this time; consequently, she needs a lot of care and sleep to fully recover. This is where the confinement nanny comes in.
What duties do confinement nannies typically perform?
A confinement nanny's primary responsibilities revolve around taking care of a newborn in every way possible. They help the new mum with things like breastfeeding guidance, post-partum care, and mental health. They may also be tasked with preparing nutritious confinement foods for the mother as she recovers from childbirth.
To help the mother get some much-needed rest and get back on her feet sooner, confinement nannies may also take care of the infant during the night. Confinement nannies can also advise the mother and other family members in newborn care basics like baby bathing, feeding and burping.
How long does a confinement nanny typically stay?
A confinement nanny usually stays for the first 28 days after delivery and discharge. Their length of stay may vary slightly depending on whether the mother has a natural birth or caesarean and her rate of recovery.
Will a confinement nanny stay in the house?
When looking for a confinement nanny, you have two options: a stay-in nanny or a stay-out nanny. Stay-in confinement nannies will accompany you throughout the confinement period of 28 days after childbirth.
Stay-out confinement nannies, also known as part-time confinement nannies, work differently depending on whether they work during the day or at night. A day time stay-out confinement nanny works from 8am to 5pm or 9am to 6pm, whereas a night time stay-out confinement nanny works from 9pm to 6am or 10pm to 7am. Be sure to discuss working hours before hiring a confinement nanny.
What's the difference between a confinement nanny and a maid?
A confinement nanny is a specialised caregiver who assists new mothers during the post-partum period. Their responsibilities include caring for the newborn, such as feeding, changing, and bathing the infant, as well as assisting the mother with guiding breastfeeding, post-partum care and cook confinement meal.
A maid, on the other hand, is normally hired to perform housekeeping tasks such as cleaning, and laundry. Confinement nanny's primary focus is the mother and baby's well-being.
How do I find a confinement nanny?
NannyStreet is Singapore's first confinement marketplace, making it easier for expectant parents to find a confinement nanny. The app connects users with a large pool of confinement nanny and is compatible with both iOS and Android devices. Mothers can communicate with potential nannies directly through the platform to negotiate job scope and fee. The site guarantees and secures the deposit against any last-minute don't turn out and accepts a variety of payment methods (including Credit Card and PayNow). You can trust that you will find the ideal confinement nanny with the help of NannyStreet's helpful customer support staff.
Our Commitment to Mothers
In many cultures, new mums are expected to "rest and recover" for a few weeks after giving birth. However, most mums would agree that confinement is much more than resting. It is a busy and exciting time, with a lot to do and a lot to think about. During this time, new mums need support and assistance to stay healthy and safe.